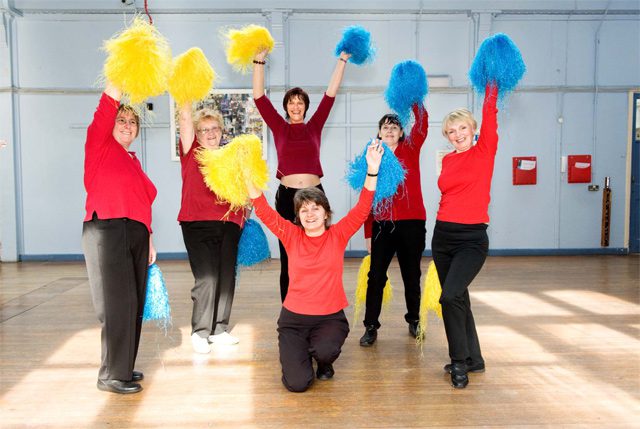 Health Through The Back Door
Our Health Through The Back Door programme allowed HALE to respond to community health needs in creative ways which enhance and sustain people's wellbeing.
Courses generally last up to 10 weeks and might focus on anything from Salsa to stress and relaxation exercises, arts and crafts to singing, line dancing, or even cheerleading.
Just getting involved in something new, fun, and different can really improve your mental wellbeing.  It might not seems like a direct approach to improving mental health, but it works – hence the name 'Health Through the Back Door'!
We welcome input from members of the community, and aim to respond to the needs of local people by involving them from the start.
Some of the comments we've received from people who've taken part in 'Health Through the Backdoor' courses:
"I've increased my confidence and met new people by coming here"
"I feel more confident trying something new and challenging"
"I have really enjoyed doing the salsa class.  It has definitely boosted my confidence.  Initially I was worried about joining not knowing anyone, but I have overcome this and I would really like to continue the salsa class if at all possible"
"I feel much more motivated to get out and about"
"I feel better about myself, have more information and I've enjoyed the people coming in"
"I am more relaxed within myself, more relaxed and less intolerant with emotions and a feeling of self worth"
"It's been good to meet new people and share experiences"
Read more feedback and statistics on the impact of our Health Through The Back Door activities on our Summary sheet.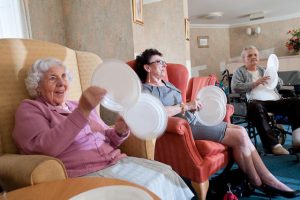 HALE
1 Westgate
Shipley
West Yorkshire
BD18 3QX