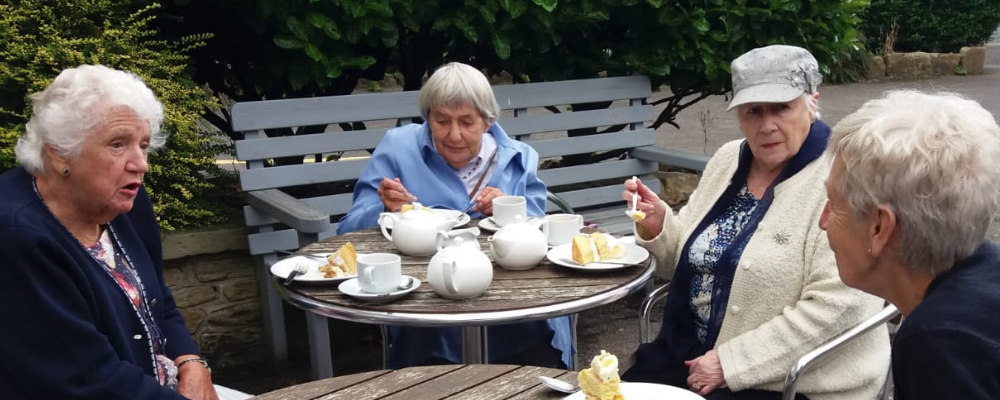 Befriending
Say 'hello' to a new friend with one of our flexible befriending services.
We have run a Befriending scheme since 2009.  During the Covid 19 Pandemic we have been operating a Telephone Befriending Scheme. We have now started offering flexible befriending as Covid restrictions are lifting. We currently only offer visits in the home to very isolated people, but also offer garden visits, doorstep drop offs, walk and talk befriending and meeting out at community venues, as well as telephone befriending.
Shipley Area Links (SAL) Befriending
Shipley Area Links (SAL) Befriending is run in partnership between the HALE Project in Shipley and Community Action in Bingley.  The SAL scheme supports people in Shipley, Saltaire, Baildon, Bingley, Cottingley, Harden and Nabwood.  It is funded by the Lottery Community Fund.
 
Bradford Community Partnership Befriending
Bradford Community Partnership Befriending supports people in Heaton, Frizinghall, Wrose, Manningham, Clayton and Allerton.  This scheme is funded by the Bradford Community Partnership.

Could you make a difference?
We are looking for volunteers to connect with older people who are shielding, social isolating, living alone or caring for someone who may be experiencing loneliness.
For referrals, or to volunteer in all areas except Bingley contact us:
To refer/for more info email lesley@haleproject.org.uk or call 07443 338678
To volunteer/for more info email senta@haleproject.org.uk or call 07773 588136
For referrals or to volunteer in the Bingley area, contact Joy Mills at Community Action on 07422 966141.
Read more in our Befriending Leaflet
Download our Volunteer Role Description
Watch our Volunteer Training Videos
Watch our Community Partnership Volunteer Training Videos here.
Why is befriending important?
Volunteer befrienders can make a huge difference.  Of our clients:
96% felt less lonely
82% felt less anxious
as a result of our befriending activity.  Click here to read some of the case studies from our previous scheme and the difference Befriending is making to people's lives
The scheme is accredited by the Mentoring & Befriending Foundation and we have achieved their Approved Provider Standard. For schemes in other areas of Bradford see the Bradford District Befriending Website: bradforddistrictbefriending.org
HALE
1 Westgate
Shipley
West Yorkshire
BD18 3QX