Warm Homes Healthy People
WARM HOMES SCHEME
Staying warm and comfortable in your home is important.  Many factors affect how cold a home is and this poses risks in terms of associated health problems.  They include:
How well your home is insulated
How efficient your heating system is
How much you can afford to heat your home
Your susceptibility to illness
The WARM HOMES HEALTHY PEOPLE partners provide free independent energy advice for those living in the Bradford District area.  The main aims are to save you money and keep you warm.  We install small energy efficiency measures and offer support and advice on energy bills.  We also provide emergency support and help you with debt and benefits checks.
The Warm Homes Healthy People Partnership offer:
 FREE HELP TOWARDS:
Repairs to existing heating systems / Food parcels / Winter warmth packs / Emergency heating.
2.   FREE INFORMATION AND ADVICE ON:
Switching tariffs and energy suppliers / Grants and discounts / Using heating controls and equipment / Dealing with debt / Benefits advice / Home energy checks to help reduce bills / Help with fuel debt
3.   INSTALLATION OF FREE SIMPLE ENERGY SAVING DEVICES:
Energy efficient light bulbs / Draught proofing / Reflective radiator panels / Pipe lagging / Water saving devices
To qualify for the Warm Homes Healthy People service you must live in the Bradford district council area and be able to tick at least one of the following eligibility elements below:
Household member(s) aged over 75
Household member(s) aged over 65
Household income below £16,190
Household member(s) with Long Term Health Condition
Household member(s) with a Mental Health Condition
Household member(s) living with Dementia
Household member(s) with a Learning Disability
Children under 5 in the household
Pregnant household member
Asylum Seeker or Refugee
In Receipt of Benefits
Accommodation in Disrepair / not Adequately Heated
Experience / Fleeing domestic abuse
The WARM HOMES HEALTHY PEOPLE service is available completely FREE of charge subject to eligibility criteria.
To make a referral or find out more, please call us on:
0808 1683547 (Freephone)
or make a referral online at
https://www.groundwork.org.uk/projects/warm-homes-healthy-people/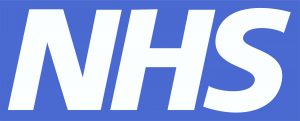 HALE
1 Westgate
Shipley
West Yorkshire
BD18 3QX
[contact-form-7 404 "Not Found"]