Awards
Throughout the charity's history, HALE has been consistently recognised for its supportive efforts across Bradford:
2021 Third Sector Awards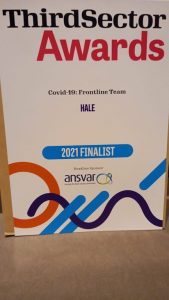 In July 2021, alongside six national competitors, HALE received a nomination for 'COVID-19 Frontline Team Of The Year' at the annual Third Sector Awards; which "recognise the outstanding achievements of charities and their staffs". With particular commendation directed to 2021's nominees for responding to and overcoming the challenges presented by the ongoing pandemic, the shortlisting was a fitting recognition of the efforts of everyone at HALE.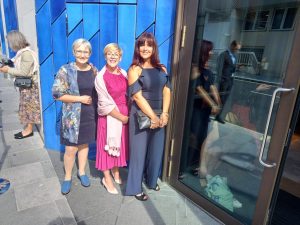 2018 GSK Impact Leader's Program
In March 2018, HALE was accepted into the GSK Impact Leader's Program, designed for previous nominees at the GSK Impact Awards, following the charity's switch to 'SystmOne'; a computer system that significantly streamlines the sharing of patient records between community providers and frontline NHS services. As a result, HALE received a grant of £15,000 in essential core funding.
2013 Good All Round Award

We were delighted to be nominated by Sovereign Healthcare Charitable Trust for their inaugural Good All Round Awards. Fourteen local charities were shortlisted, which they considered to be well-managed, do great work and represent the variety of voluntary action supported by the trust.
The winners were decided by public vote and we were delighted to receive our prize of £7,500 unrestricted
2012 IMPACT Champions Award
We were delighted to receive a Gold IMPACT Champions Award in 2012, as really valuable recognition of the impact we had made in improving health in our community since winning the original award.
The Champions Award was open to organisations who had been shortlisted for an IMPACT Award between 2000 and 2009.  We were chosen as one of three Gold award winners from over 100 organisations.
This was really BIG news for HALE as we only had 12 months to demonstrate our impact, whereas other charities in the running had up to 10 years!
Comments from the judging panel:
"HALE is a clear gold winner, going from strength to strength. It has continued to grow and develop since it last won in 2010. It has an entrepreneurial and reflective style that constantly strives to improve services."
2010 IMPACT Award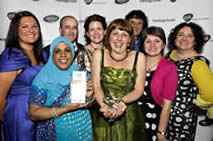 Our win at the 2010 GSK IMPACT Awards was a very proud moment for HALE, and valuable recognition of the work that we do and the impact we have on local people's health.
The awards are run by GlaxoSmithKline in partnership with the Kings Fund. After being shortlisted from over 350 charities throughout the UK as one of 10 prize winners, HALE was announced as the overall winner for 2010!
The judges made the following comments:
"HALE supports people of all ages in its local community in innovative ways, reaching out to those who often don't use traditional health services. By empowering the groups it works with to become self-sufficient, HALE is leaving a lasting legacy. It is a worthy winner."
– Sir Cyril Chantler, Chairman, The King's Fund
"The HALE Project is a vibrant group with strong community involvement. The organisation has a clear objective to reduce health inequalities and has found creative ways to engage local people while staying aligned to NHS priorities. HALE really reflects all the characteristics of a GSK IMPACT Award winner. "
– Dr Justine Frain, Chair, IMPACT Judging Panel, GlaxoSmithKline
2009 Inspiration Award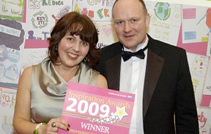 In March 2009 HALE received the Inspiration Award for our 'work with luncheon clubs to provide home made meals for older people'.
The Inspiration Award was given out by Bradford and Airedale NHS, and its purpose was: to support good ideas, to develop new ways of working and to encourage creative thinking to improve services for patients and customers.  HALE won the award in the Improvement in Adult Services category.
Having identified a health need amongst older service users who attended luncheon clubs, we piloted a programme which was cost effective, engaged older people in cooking and ensured that the food's goodness was maintained during cooking and before eating.
The success of this pilot, and winning the award meant that HALE was able to employ a Nutrition Worker to roll out a programme of nutrition advice and support for older people at four more luncheon clubs in the Shipley and Bingley area.
HALE
1 Westgate
Shipley
West Yorkshire
BD18 3QX
[contact-form-7 404 "Not Found"]