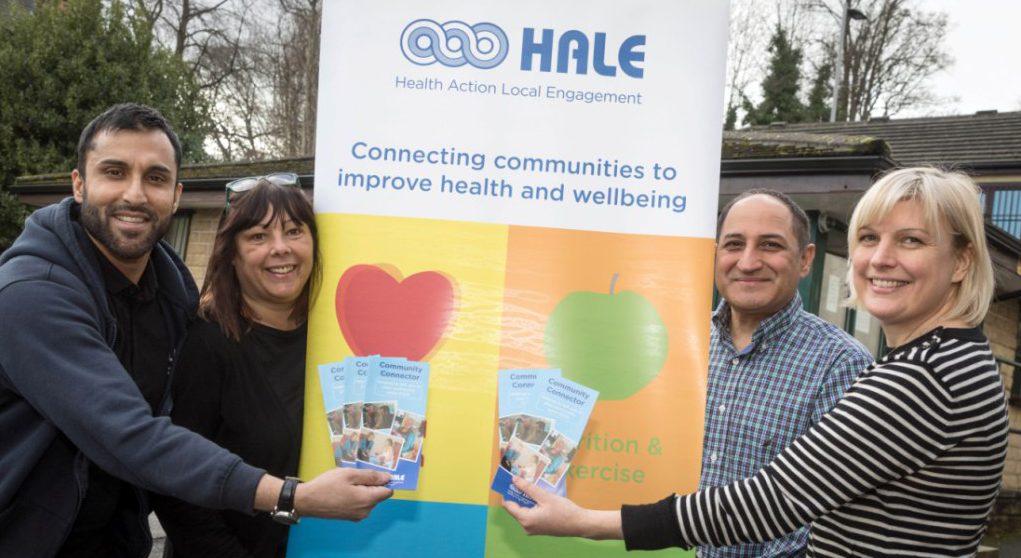 Social Prescribing
What is Social Prescribing?
Social prescribing involves empowering individuals to improve their health and wellbeing and social welfare by connecting people to non-medical and community support services.
HALE is working in partnership with Bradford and District CCG's to deliver this service across Bradford via HALE's Community Connector Programme.
Our service will…
Visit anyone who is isolated, feeling low or lacking in confidence and, we will find out what you are interested in, what services and activities are available locally and help you access them; we will even go along with you until you are confident enough to go on your own.
We accept referrals to the Programme from your GP. Click Here for a full list of Medical Practices in Bradford that are offering HALE's Community Connector Programme.
"Since partnering with HALE and their Community Connector we've been able to offer more support to patients, which is having a positive impact on their lives."
                              Dr Rafaquat, Valley View Surgery.
The Community Connector Programme is FREE and we can meet clients up to 6 times.
Click below to read recent case studies and see the real difference HALE's Community Connectors are making to people's lives
HALE Community Connectors Video – how we have helped
If you would like to know more please contact us. Download the Community Connector Leaflet.
HALE
1 Westgate
Shipley
West Yorkshire
BD18 3QX