New Partnership for Relationships, Sex and Health Education Support in Bradford Schools
A new collaboration between Step 2, JAMES and HALE will offer a flexible approach to developing a formula for supporting Bradford schools with their Relationships, Sex and Health Education (RSE) delivery.
The programme has been commissioned by Bradford Council and runs until March 2023. Between the partners there is over 30 years' experience of work in Bradford and Keighley schools including relationships and sex education and supporting young people with their sexual health for over 20 years.
Liz Robinson, CEO of Step2 explains how the approach is ground-breaking. "We will have a lead teacher who will liaise with the RSE leads, and involve all stakeholder groups including young people, parents and the local community. As well as helping the schools to successfully achieve the statutory requirements, we will make sure that each RSE programme is totally tailored to the needs of each particular school and student population."
All mainstream secondary schools in the Bradford District have access to the programme as well as some schools with additional needs in specific areas. Anna Shepherd of JAMES said of the collaboration. "We have been operating in the district for over 35 years and are so pleased to be part of this fantastic local partnership with Step 2 and HALE. It is a great opportunity to work together to support schools in delivering a dynamic RSE offer for our young people. We know the value of working with and alongside families and this will be central to our approach on this programme."
Sonjia Peers Chief Executive Officer of HALE said "We are very excited about this new partnership which will enable us to build on our existing work with schools and provide support to young people, teaching staff and parents and carers across the district. This user-led programme will help to ensure that young people have an increased knowledge about sexual health and are well equipped to make good informed choices for their future health and wellbeing."
Not only will the programme be delivered direct to pupils in classrooms, but it will also involve the training of school staff to deliver the programme in partnership – providing skill up opportunities.
Book onto the programme through Shelly Brummit at JAMES shelly.brummitt@jamesuk.org. For more information on the programme contact Liz Robinson at Step2 liz@step2.org.uk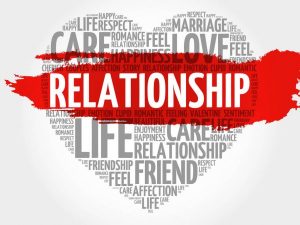 HALE
1 Westgate
Shipley
West Yorkshire
BD18 3QX